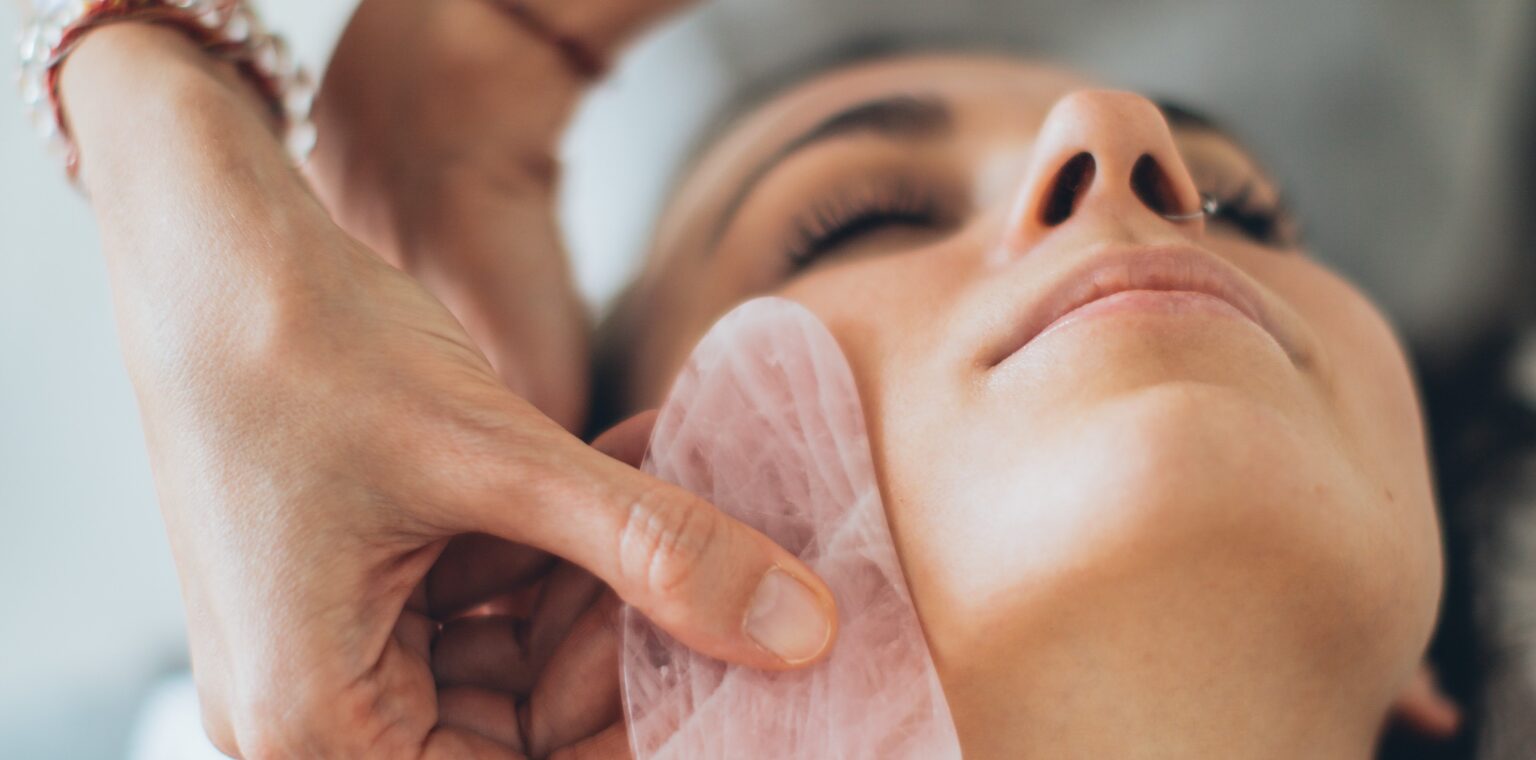 A luxurious, 90-minute standalone facial rejuvenation acupuncture treatment to help improve circulation and brighten and plump the skin. Includes gua sha facial massage and light therapy.
The Acu Glow facial is our standalone cosmetic treatment created to help
smooth the skin, reduce facial puffiness, and give you a healthy,
well-rested glow. It combines acupuncture with facial gua sha:
Body points are used to balance overall health (hormone imbalance, stress, digestion, etc.)
Facial rejuvenation acupuncture for boosting collagen and improving circulation
Cooling gua sha facial massage to sculpt and smooth the face

Also called Cosmetic Acupuncture, this type of tratment is a unique style of acupuncture on the face used with the aim to improve muscle tone, reduce fine lines and wrinkles, brighten the undereye area and give the skin a fresh, youthful glow.