Acupuncture in Marbella, Costa del Sol Do you want to feel your best?
I am passionate about helping people recover their health and thrive, using a range of therapies tailored to each person´s needs.  This approach can help with a wide range of conditions, but the effect goes beyond addressing symptoms.
Classical Chinese medicine recognises that many ailments are the product of emotional as much as physical distress, and gives us a framework of how to assess and treat the cause of illness.
Each individual´s unique treatment helps retore the body´s natural balance (homeostasis) so it can heal itself and the body, mind and spirit function as well as nature will allow.
Carole Duménil, Lic.Ac., OMBAcC
Classical Acupuncture in Marbella, Costa del Sol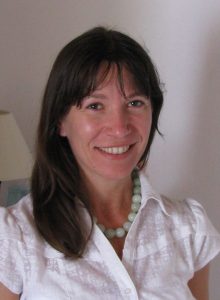 3 Steps to Better Health with Dao Vida
To make an appointment or to find out more about how we work and how we can help you
2. Get a treatment taylored to YOU
One of the strength of Chinese medicine is that every patient is approached individually. After discuss your goals and current health we will create a treatment plan based on your unique needs.
Whether your goal is reduced pain, less anxiety, better hormone health and fertility, acupuncture helps restore your body's natural balance so it can heal itself.
Acupuncture in Marbella (central Marbella), Nueva Andalucia and soon in East Marbella (Elviria).